Hello my subjects. I have a sad tale to tell today. A few weeks ago a dear friend crossed the rainbow bridge. I thought a small tribute was in order.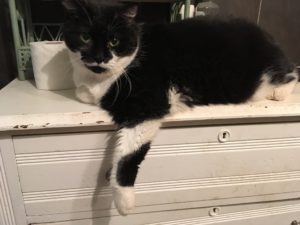 Pete-poot
The big galoot
In his black and white suit
He gives a hoot
And doesn't pollute
But if he eats fruit
It's rooty toot toot….
Love ya man!
Hope your having fun in the big couch in the sky. We miss you and it isn't quite the same without you. Peace, Petey.
Loki